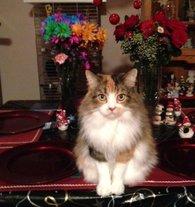 National Pet Fire Safety Day was July 15th
Did you know that every year pets are actually responsible for starting almost a thousand house fires in the United States alone? Take this story, for example, of a dog that started a fire by playing with matches: http://www.cbc.ca/news/canada/north/dog-playing-with-matches-starts-house-fire-in-yukon-1.2865883
Here are some tips to keep your pets and your home safe from these accidental fires.
Supervise all lit candles. Cats are very notorious for walking on tables and knocking things off. This could lead to a fire very quickly, so always make sure you are in the area where any candles are lit. If you want to leave candles unsupervised, consider flameless ones.
Remove stove knobs. This can be important if you know your dog tends to surf counters. If it does this on a stove, it can very easily turn a knob resulting in a fire.
Do not use glass bowls. The sun's beams can travel through the glass and be focused on one particular spot. If something flammable is in this area, it may ignite. Also avoid placing glass objects near windows.
Do not allow your pet to chew cords or other flammable objects such as matches.
Keep your pets secured. If your pet is a known chewer or young puppy or kitten, it may be best to keep it crated or secured in a safe room until you can trust it not to chew things or jump up on things it shouldn't.
Place a notification on your doors/windows. There are special pet alert notifications that can be placed in visible areas to let firefighters know how many and what types of pets are in the household should there be a fire.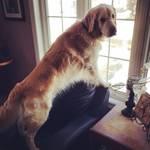 It is important to have everyone know an escape plan so it can be done efficiently if there ever is a fire. Keep collars, leashes and carriers in easy to access areas so that you can grab them quickly should you need to evacuate.
We at Coventry Animal Hospital hope that with these tips, you can keep your pets and your homes safe from fires.